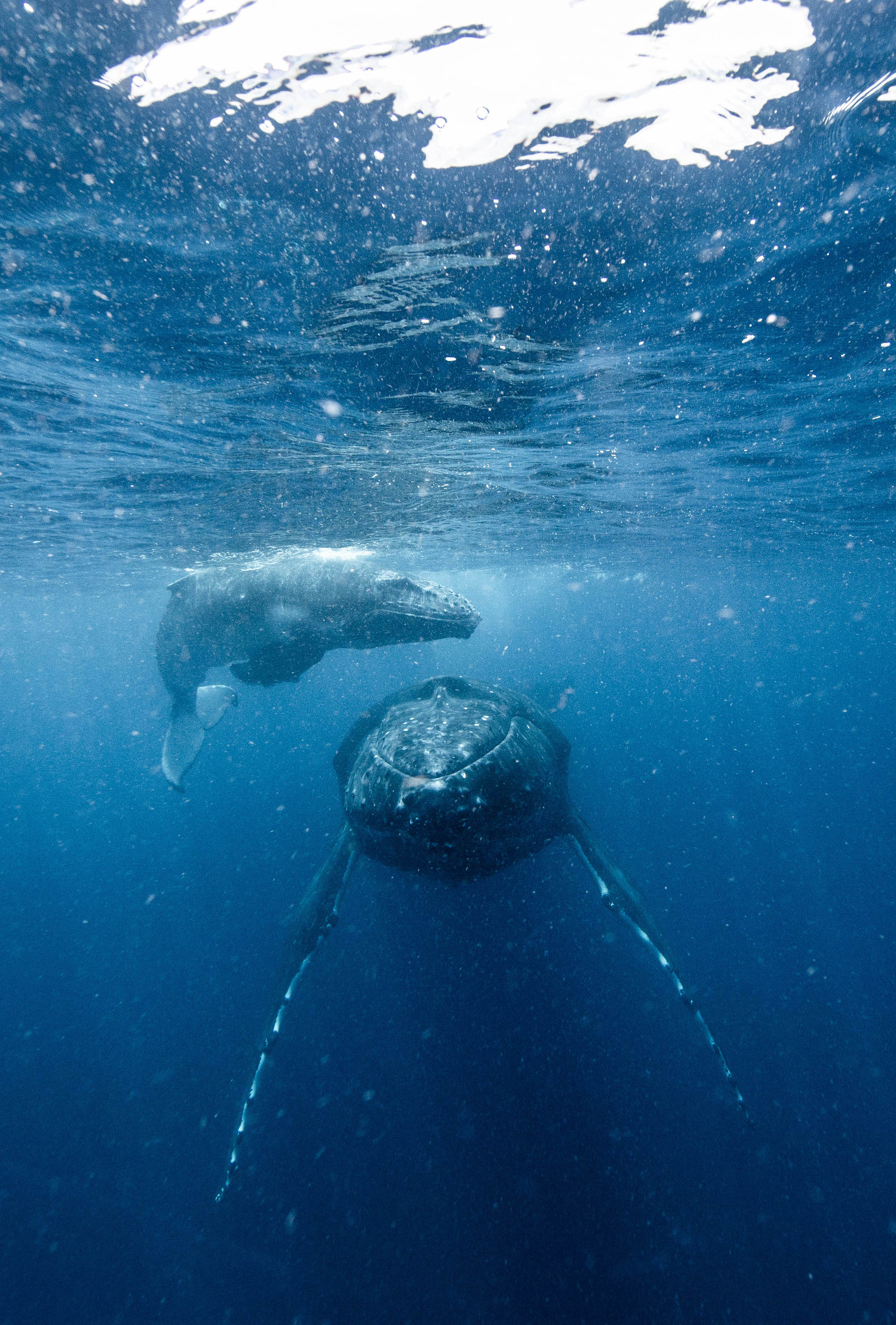 HUMPBACKS OF VAVA'U
For months my cousin Karim sent me whatsapps and voice messages - 'come to Tonga this year! It will change your life!'. He's been running whale watching trips from the island of Vava'u for the past couple of years, and had a spot available on one of his trips this past October. A cocktail of fate, generosity and luck landed me a one way ticket to the South Pacific. A friend's camera and Karim's second-hand underwater housing were joined and voila! I was ready to get into the water to photograph humpback whales.
I decided not to take the camera with me during my first drop. Kicking my fins silently, I gazed through the algae haze looking for the silhouette of a giant. There is was. With adrenaline flowing through my veins I saw it stirring near the surface - a humpback calf. It was strange more than anything, I found it difficult to process in real-time that this creature was real and alive. It was as if I'd been plunged into an ultra-realistic VR experience, with a snorkelling mask instead of a 360 headset. The calf swam gleefully around us, looking us in the eye and at times imitating our movements. Its mother, an immense presence, suspended below us.
For the following two weeks we swam with the friendly cetaceans almost daily. Their movements became familiar, the interactions more natural. Something stirred within me, moved by their overwhelming awareness, an obvious consciousness. We are not doing enough to protect our natural world.